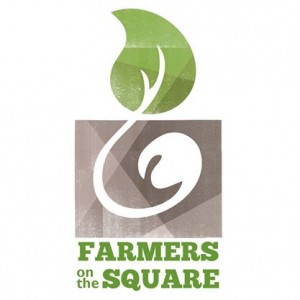 If you're looking for delicious, local food and hope to lower your food miles or meet your local farmers personally then visiting the Farmer's on the Square (FOTS) market is for you! The market is year round – weekly during the summer months and twice a month in the winter. During the summer you can find the vendor's by following your nose to their setup at 2 N. Hanover Street, right at the intersection of High St. and Hanover. This location was used for open-air markets from 1751 to 1952 and FOTS is the first one to be hosted since! During the winter months you'll find them arranged inside at Project SHARE on 5 N. Orange St. in Carlisle. All markets occur from 3-7pm on Wednesdays.
FOTS strives to provide fresh, healthy, local food to those who need it most. Many of the vendors have attained third party certifications for their produce including USDA Certified Organic, Certified Naturally Grown, and Food Alliance Certified. With every product you buy you'll have a farmer's face to match with it. All their vendors live and work within 50 miles of Carlisle – each one grows, raises, or makes from scratch the food that they sell!
Depending on the season and the available products you can find a amazing array of local produce and other products. Just a few examples include:
Read-to-eat food like fresh-cut fries, popcorn, smoothies, soups, burgers and bratwurst!
Hand-cut flowers and arrangements
Fresh-picked vegetables and crisp, sweet fruits like apples, pears, plums and all sorts of berries
Fresh seafood from Maine!
A variety of fruit products like apple sauce, apple juice, and apple & pear butters
Hearth-baked breads and home-baked crackers
Granola, teas, honey popcorn, and cookies!
Furthermore, FOTS provides the Double Up Food Bucks program to extend the availability of their food to the community. Through the generosity of the Carlisle Area Health and Wellness Foundation, this program doubles the value of dollar benefits for eligible Supplemental Nutrition Assistance Program (SNAP), Women, Infants, and Children (WIC) and Senior Farmers' Market Nutrition Program (SFMNP) recipients – up to $20 per week per recipient.