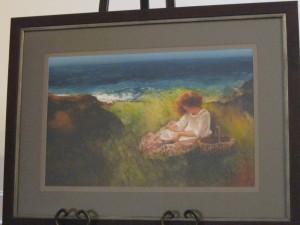 The American Artisan Gallery specializes in offering fine works by America's Guild Artists. Be sure to stop by this recently opened gallery in downtown Carlisle to see and purchase a unique assortment of arts and crafts fashioned by American artists from throughout the country. You'll be sure to find the perfect pieces among the ever-changing mix of beautifully crafted items. Most of the works are created by members of a guild who are the best in their respective fields. From leather cases for men and women to hand carved Santas, you'll find it here.
For every dollar spent at a local business 45 cents is reinvested locally versus for every coperate dollar spent only 15 cents comes back to the community (American Express). We are providing local artisans with the opportunity to share their wares and share the arts with Carlisle. In additions small businesses are what keep the town thriving and vibrant.
This storefront stood empty for 12 years before it was revitalized and turned into the American Artisan Gallery. The store is also a piece of Carlisle's history as it has been a store since the 1700s.